HWC is an approved third party design, evaluation and approval agency under numerous state modular programs. A good working relationship with state officials, along with our knowledge of the latest program requirements,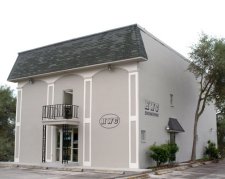 make it easier for you, the manufacturer, to ship units to a greater number of states thereby increasing your market area and sales potential.

HWC specializes in building plan evaluation for code compliance, using a full-time staff of plan reviewers, engineers and architects with experience in the International Building Codes (IBC) as well as NFPA and individual state code requirements. This means safety, accuracy and economy for you!

For HUD Code Homes, HWC's staff of plan reviewers and engineers ensures that your designs and quality assurance manuals are in compliance with the Federal Manufactured Home Construction and Safety Standards.

Combining state-of-the-art computer analysis, skilled professionals and the use of checklists, HWC is able to provide excellent turn-around time, which is of utmost importance to you, the manufacturer.